How to Appreciate Loyal Rental Property Tenants
You have overcome the first hurdle of property management by attracting high-quality tenants. Congratulations! Now, you approach the second and possibly most difficult hurdle: retaining quality tenants in your property after they sign the rental agreement. What positive steps can you take to ensure that your rental property tenants remain satisfied?
Read on to discover some of the possibilities.
Host events
Hosting an event redefines your presence with your tenants. Beyond the person who collects their rent checks every month, you become a friendly and generous person. Bringing tenants together is both fun and fosters a sense of community, making them feel +more comfortable and connected to their residence. When people have personal ties, it makes leaving a less casual decision.
One great option is a summer barbecue. Even if you only have a few tenants, inviting them to a local park for a day of food and fun can adds the kind of personal touch to your business that will go a long way in bridging the gap between you and your tenants, and even between the tenants themselves. However, you should express caution where food is involved. Be aware of any food allergies or special diets among your guests. Have a black bean patty ready for your vegan tenant, or a lactose free cheese for your lactose-intolerant tenant. They will remember that extra kindness.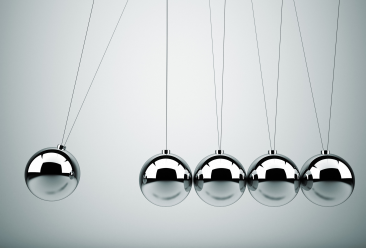 Create a beautiful environment
If your tenant feels good about where they live, they are far more likely to stay in place. Go above and beyond your state's mandated . A clean and well-maintained community will help guide each tenant's decision to remain with you, and a proactive approach to maintenance and repairs matters. Pay extra attention to entryways and porch spaces; peeling paint and cobwebs can make your property feel shabby. Stay on top of cleaning and repairs and you will not regret it.
Give personal gifts
A small token of appreciation on a tenant's anniversary with the community or on their birthday, such as a gift basket or a gift card, are always good ideas. If you are in a position to be better acquainted with your tenant, a personal gift can mean even more.
If you know that a tenant enjoys classical music, a gift of tickets to a symphony or an outdoor concert builds a deep, personal connection that could they give staying with you extra consideration when it's time to renew their lease.
Small tokens such as non-denominational holiday cards or birthday cards are a nice touch and another way to let them know you care.
Leverage referrals
Studies show that tenants who have friends nearby tend to stay longer. If you have several properties in the area, you could benefit not only in tenant retention, but also by asking your tenant to unofficially function as a marketer for you. If your tenant loves their home, they are more likely to refer a friend to you.
Keep in contact
Make sure your tenant is up to date on changes happening at the property. If you have maintenance coming, an email or text message reminds tenants about scheduled events and reaffirms to them that you care about their schedules.
Listen
Make sure you listen and respond to tenant feedback. A simple, online questionnaire asking what you can do to keep them with you is a valuable tool. They may ask for things like painting or carpet cleaning. This upfront cost may seem steep in the short term, but a happy tenant who stays with you and recommends your company to family and friends is the goal.
If you think that one of your valuable tenants may be thinking of leaving, ask them candidly what it would take for them to stay with you. When taking this route, you must be willing to make the change they ask for right away, provided it is within reason.
Be available
Make it easy for your tenants to contact you. In the modern world, it is not enough to provide an office phone number or a static website link. Social media is a simple, non-intrusive outlet for your tenants to use. Facebook is the leading social media site for tenants. Use Twitter for emergencies and maintenance requests can also help your tenants feel more connected to you. Speedy replies are imperative.
In the end, it is the little things, more than the grand gestures that will keep your tenants feeling valued and therefore more loyal to you. Make sure they see your face from time to time and that their interactions with you are pleasant. The more visibly you try to make their stay enjoyable and hassle free, the more loyalty you will garner.